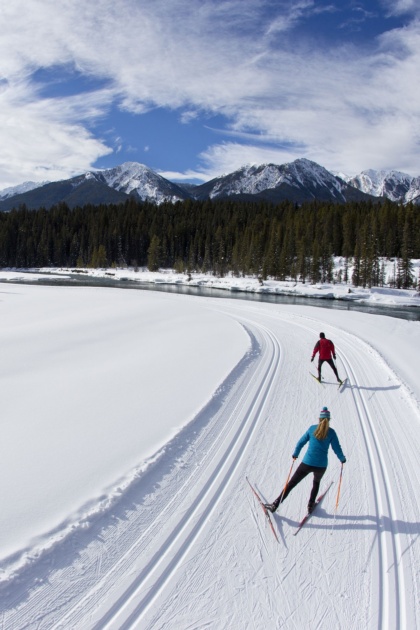 3-course skating menu
Do you regularly go skate skiing every winter and would like to introduce new stimuli? Swiss-Ski national trainer Christian Flury has put together three sample training sessions you can use to get into shape.
When the first snow has fallen, and the freshly prepared ski trails sparkle in the winter sun, the hearts of cross-country skiing enthusiasts start racing. The motto is simply to get outside on the narrow slats. However, very few skiers make thoughts about what they should exactly do during training – the main thing is to get outside and give it their all.
And rightly so! But at the same time, you would be astonished at how versatile the training of the Swiss national team is, for example, in order to make steady progress. And what goes for the top skiers should also go for the amateur skiers now and again. While this naturally requires stamina, in a technical sport such as cross-country skiing, balance, technique, coordination, strength, and speed are just as important, if not more so.
Christian Flury, the cross-country skiing trainer for the Swiss national team, has put together three one-and-a-half-hour sample training sessions for FIT for LIFE, which focus on the most important factors required for cross-country skiing!
Sample training 1
Focus on rhythm / strength
Duration: around 80-90 minutes
Bear in mind: can be performed in both the classical and skate skiing style.
The training in detail: Read more
Sample training 2
Focus on speed
Duration: Around 80 minutes
Bear in mind: The ski trail should be compact to avoid sinking heavily into the snow when you push off.
The training in detail: Read more
Sample training 3
Focus on stamina/intensive endurance
Duration: 70 minutes
Focus: deliberately switching between the different skating speeds.
The training in detail: Read more
Foto:iStock.com
This may be of interest for you too