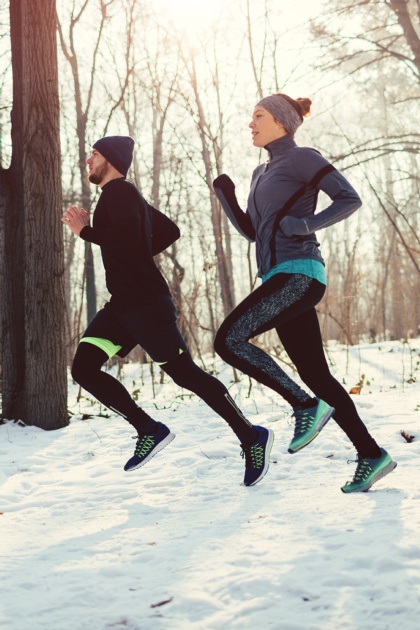 Clothing tips for winter training
The right clothing not only contributes substantially to the training fun factor, but also helps to arm you against infections – which tend to peak during winter. Our tips will get you ready for the cold days:
Counteract the cold with the layer principle: base layer - insulation layer - outer layer.
Only wear layers made from functional fibres so that the moisture is transported outwards.
Always ensure that your upper body is warm.
Wear gloves, keep your feet warm, and wear a headband or a hat, because you lose most of your heat through the peripheral parts of the body.
When the temperatures are really cold, protect your face with a buff scarf and cover your thighs and buttocks with an additional, preferably wind-proof layer.
Once you have finished training, change out of your wet clothes as quickly as possible and put something dry on.
Here you will find clothing advice for every temperature when you go running, cross-country skiing, and cycling.
Foto:iStock.com
This may be of interest for you too