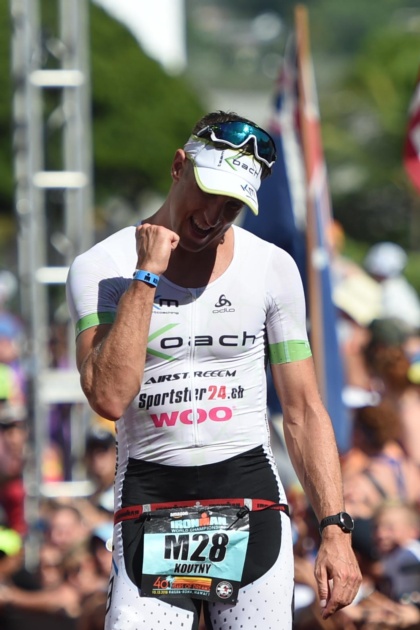 Interview with Philipp Koutny
Philipp Koutny is another Swiss professional triathlete who has emerged from the shadows of Ronnie Schildknecht and Jan van Berkel. With a time of 8:01.18 at the Ironman Tallinn, the Zurich athlete won his first-ever Ironman and qualified for the Ironman World Championships in Hawaii where he notably achieved the second-fastest time ever scored by a Swiss!
Already in your third year as a professional you were able to qualify for the World Championships and finished in 15th place! What do you consider to be the most important keys to success?
When it comes to the triathlon long distance or endurance sports in general, I think consistency in training is very important. In other words, when things are going well, don't overdo it, and when they don't go your way, then give your body the necessary rest that it needs to recover and adapt. It is crucial to stay injury and illness-free when preparing for an eventl!
You were working full-time when racing as an age grouper. Now you are focussing entirely on triathlons. What does the daily routine of a professional triathlete look like?
I train about 30 hours a week, usually once a day in each discipline. However, there are also days when I run twice a day and then go for a relaxed swim, or days when I only go for a long bike ride. Generally speaking, variety in everyday training is extremely important for the body and mind.
When my schedule permits, I take an afternoon nap for 30 to 90 minutes, depending on my level of fatigue. I also make sure I eat a balanced diet and regularly go for a massage.
What new challenges do you face in the professional competitions? How have you adapted your tactics and training?
The professionals tend to look more closely at each other. It is not so much like the age group races where everyone does their own thing and races according to their watts. For example, when you are cycling with the professionals in a group, you need to decide whether you want to ride at that tempo and at what price. In the given situation, you need to tactically weigh up your options to determine what makes sense and what not. Overdoing it on the bike usually turns the marathon into a hiking day.
What are your most important tips for a successful competition? And what tips do you have for rapid regeneration?
Tips for a successful competition:
Adhere to your own (pacing) strategy
Have a solid nutrition plan at the ready
Have fun and don't be too dogged in your approach
Tips for rapid regeneration:
Make sure you wind down after the competition by running or cycling. After a long distance, be sure to get some exercise the next day, be it cycling or swimming.
Do you have a secret tip you would be willing to share with us?
The trend to record all your watt values during each training unit and lap in the pool can be somewhat off-putting. It can have a demotivating effect, particularly if the values are not as they should be. Therefore: simply swim in the pool without a watch or run without assessing your pulse values and rely more on your own feelings.
Many thanks to Philipp Koutny for the exciting answers.
This may be of interest for you too