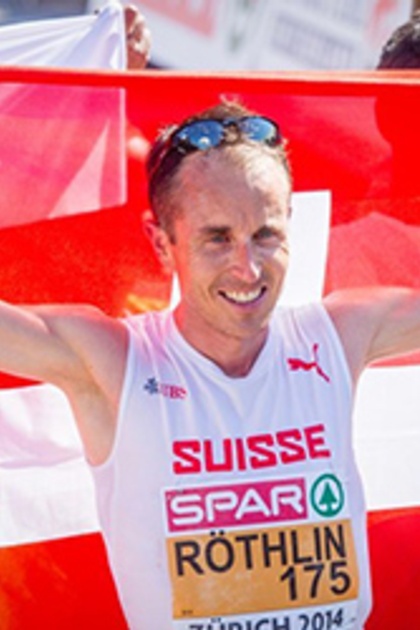 Interview with Viktor Röthlin
For many years Viktor Röthlin was not just one of the best marathon runners in Switzerland, but also in Europe! Following his retirement in 2014, the family man is still actively involved in the running scene. With his VIKMOTIONcompany, he undertakes running events and running courses for runners during the holiday weeks, provides occupational health management for companies, and with the SWITZERLAND MARATHON light, organises the fastest half marathon in Switzerland.
What are the similarities between your current professional challenge and your former job as an athlete in terms of stress, pressure, responsibility, reliability, and time management, etc.?
Since I am still self-employed, I see a great deal of similarities: nobody tells me when I have to do something. It was like that when I was a professional athlete and is no different now. At the end of the day, I am accountable for the results.
As a top athlete, you have a very efficient mindset. Now I am often faced with idle periods. I had to get used to this at first.
What would you do differently if you could turn back time?
I am basically very happy and thankful for all that I was able to experience. If I were to stand at the very beginning again, I would push my shorter distance abilities more to the limit. I am convinced that this would have ultimately helped me run the marathon distance even faster.
What ran through your head during a race? How did you respond to any negative thoughts that popped up? Did you also prepare yourself with mental training for your races?
I've never worked together with a mental coach. But it is clear that this area is very important, and I concocted strategies and concepts for myself. I believe that one of my biggest strengths lay in this area: I was always able to dismiss the hundred reasons for giving up or reducing the tempo that were presented to me on a silver platter during the race. I was never satisfied with what I had achieved. Instead, I was always striving for further improvement.
What are your three most important tips for successful marathon training?
Be patient: grass does not grow faster if you pull it. It is crucial that you take the necessary time that is needed in order to run a marathon successfully.
Train the engine and tank: endurance training is hard work. It is important that you adhere to the following rule: increase the frequency, then the duration, and then the intensity. Those who ignore this rule will stagnate or injure themselves sooner or later.
Running is a complex matter. Don't forget all the important pieces of the mosaic such as strength, coordination, nutrition, and planning your recovery, etc. It is not just about the engine and tank, but also about the chassis and the interaction of all factors.
As an event organiser you are now getting to know the "other" side. What are the challenges facing organisers nowadays? And for what reasons should runners take part in the SWITZERLAND MARATHON light?
The challenge in the current economic climate lies in finding sponsors who have the conviction to invest in the running sport. If you want to finance a running event through entry fees alone, you would need to increase their price by four to five times. Not least because the run customers are spoiled and take a lot for granted.
And why should you come to my run? It's quite simple: the run along and around Lake Sarnen is embedded in an incredibly beautiful landscape. That's why the running scene already considers it to be one of the most beautiful half marathons in Switzerland. The event is taking place in the countryside, which means that the spectators can stand along the route and cheer on the participants with a lot of passion and heartiness. This experience gets under your skin and is extremely motivating.
Many thanks to Viktor Röthlin for the interesting answers.
This may be of interest for you too