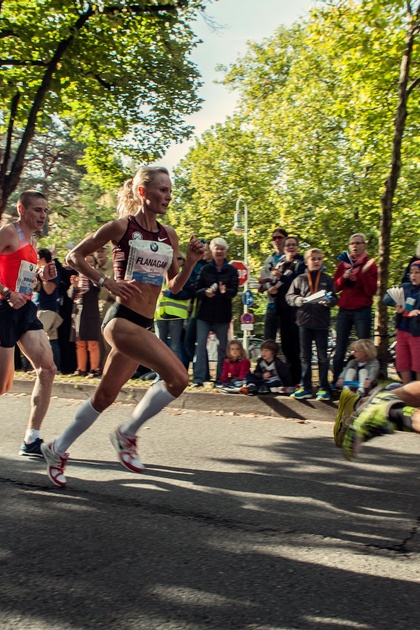 Shalane Flanagan - 6 Marathons in 42 Days
Foto: iStock.com/ZWEID
The 10,000-metre silver medallist at the 2008 Olympic Games ran the epic distance in Berlin, London, Chicago, Boston, Tokyo (virtual), and New York City with incredible times varying between 2h33 and 2h46!
This impressed the International Association of Athletics Federations or "World Athletics" enough to post a photo of Shalane Flanagan on the social media platforms where athletes are usually shown setting records or winning races.
From the very bottom back to the top
The US American ended her career two years ago. After surgery on both knees, she only started getting used to the load again one year ago where she immediately fell in love with running once more. She was not only driven by her passion, but also the athletic challenges and marathon runs themselves. She also wanted to show this with her special campaign: "The sport has completely changed my life and given me self-confidence and direction."
We take our hat off to her and wish her a good recovery.
This may be of interest for you too