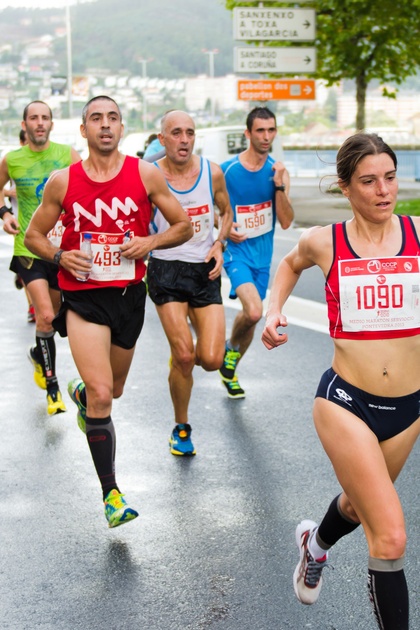 The most important competition tips
Foto: iStock.com/MIMOHE
It must have been a long time since you last stood at a starting line with a starting number and like-minded people! With our tips, your first race after the long break will be a success.
There is a significant difference between training and competing: in a competition, there is no chance at a second attempt. What counts is the performance on day X. To time this exactly and be 100% physically and mentally ready is a huge challenge, which sometimes makes a competition so appealing. The good news: practice makes perfect. The bad news: if you rest, you rust. This applies not only to your physical condition, but also, for example, your ability to correctly pace yourself during the competition or push yourself to the limit and thus achieve the best possible result. Seeing as we were never able to practice this competitively over the past few months, it is important to reacquaint yourself with certain things and avoid mistakes.
With these tips, your competition will be a success.
Careful planning
Plan enough time for your journey and the «pre-start procedure» and check out everything well in advance on the organiser's website. Prepare your equipment, which you have tested in advance, and figure out what you need to eat and drink. This is a crucial key to success.
Positive attitude
Start with joy, keep your thoughts on the things that are going well, accept what you can't change, and just enjoy the moment.
Select a reasonable race pace
What with the break and dealing with crowds again, the first kilometres of the race are likely to be a huge challenge. What's more, your adrenaline will make it difficult to tell whether you are competing at the right intensity. So be sensible and choose your pace in such a way that you can still step it up during the second half.
Divide up the route into sections
Dividing the route into three sections has proven to be effective. In the first section, you primarily hold yourself back. In the second, you compete in a controlled manner and in the last section, you are somewhat bold. This strategy has several advantages: for example, the starting pace is not too fast, the decline in performance towards the end is counteracted, the big «mountain» becomes three small hills, or you become more motivated when you achieve your intermediate goals.
Focus on yourself
During the competition, concentrate on yourself. Focus on your energy levels, your speed, and your movement patterns. Always try to stay as relaxed as possible so that your energy can flow. To do this, keep focusing on your shoulder area, arms or breathing, for example, and consciously release any tension.
This may be of interest for you too