ZKB Zürilauf Cup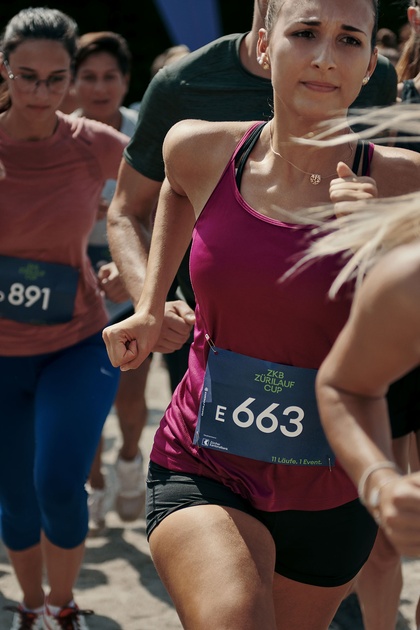 ZKB Zürilauf Cup-Ranking 2023
The ZKB Zürilauf Cup is the oldest and largest running series in Switzerland. The Cup offers something for every taste – in addition to the children's and youth runs, there is a Run for Fun as well as the main run for ambitious runners. The twelve varied runs will take place throughout the entire canton of Zurich from January to September.
Cup ranking
Those who complete at least five runs will make it into the Cup ranking and will receive a great loyalty gift at the end of the season. The top 5 in the categories will be invited to the award ceremony at the closing gala in autumn. The five best in the youth categories will get an invitation to a training weekend in November at the Kerenzerberg sports centre. The young talents can try out different types of sports there and train together with top athletes.
25% online discount on the entry fee for Zürcher Kantonalbank customers
As a Zürcher Kantonalbank customer, you can benefit from a 25% discount on the entry fee when registering online. Click on the registration and you will be redirected to the Datasport website. To benefit from this discount, tick that you are a Zürcher Kantonalbank customer and then enter the first five digits of your bank card in the corresponding field. You get the discount with one of the following cards: ZKB Maestro Card, ZKB Maestro-STUcard, ZKB Credit Card, or ZKB Account Card.
Free outward and return journey
When you register, you are entitled to use public transport in the ZVV network on the day of the run. This will allow you to travel there and back free of charge.
You can find more information here.
Statistics: February 2022
Filter events
[[ getDay(element.t1) ]]. and [[ getDay(element.t2) ]]. [[ getMonth(element.t1) ]] [[ getYear(element.t1) ]]
[[ getDay(element.t1) ]]. to [[ getDay(element.t2) ]]. [[ getMonth(element.t1) ]] [[ getYear(element.t1) ]]
[[ getDay(element.t1) ]]. [[ getMonth(element.t1) ]] to [[ getDay(element.t2) ]]. [[ getMonth(element.t2) ]] [[ getYear(element.t1) ]]
[[ getDay(element.t1) ]]. [[ getMonth(element.t1) ]] [[ getYear(element.t1) ]]
[[ element.name ]]
[[ element.loc ]]

[[ element.covername ]]
[[ element.coverdate ]]

keine Resultate