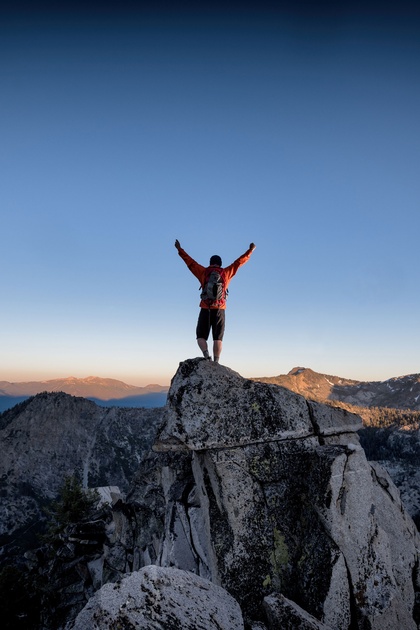 Set yourself a goal to boost your motivation
The 2020 sporting year is unlike all others that have gone before. There are hardly any cross-country ski races or spring events and most of the summer goals have either been cancelled or are on shaky ground. This makes it all the more difficult for many athletes to motivate themselves to train.
Our following tips will help you to increase your motivation again:
Find a very personal challenge. Have you always wanted to cover a particularly long distance, scale as many metres of altitude difference as possible, or experience the sunrise on a mountain? 2020 offers the ideal opportunity! Find a very personal goal for yourself that you want to achieve this year and can start preparing for now.
Break new ground. During the weeks of the lockdown, a great deal of videos in which you could join in were produced and distributed online. Set yourself the goal of participating in one or two such programs each week. These new stimuli will do you good and support you in your main sporting discipline.
Try out new sports. Have you ever swung yourself onto the bike saddle, laced up your running shoes or plunged into the swimming pool? If you take up alternative sports as part of your weekly training, you will find additional motivation.
Take part in a virtual event. It is well known that necessity is the mother of invention. For example, programmers have developed an app that enables you to virtually run together in cancelled events and compete against others. Specifically prepare yourself for an event and compete against everyone else.
Take part in a conducted event. Whereas major events are still being banned for a while, small, family events will soon be allowed to be held again. Find your challenge in the list of events and start specifically preparing yourself for it.
Foto:iStock.com
This may be of interest for you too