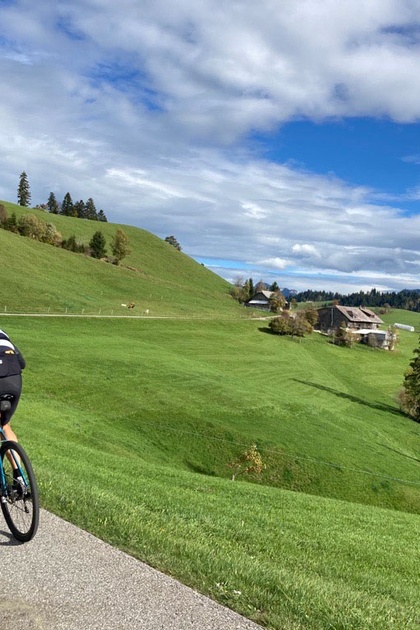 Wintertime: Tips for shorter days
Our tips make it easy for you to adapt your training to the winter season on 30 October.
Summertime ends on the last Sunday in October when we turn back the clocks one hour. This means it will get noticeably darker earlier in the evening. Early risers can enjoy the "regained" morning daylight for a few days before that dwindles with the approach of December.
Your everyday training should take this switch to what is in principle the "normal" time into account:
Whether you like it or not, after work you will be running or cycling in the dark. So, equip yourself with good lights and reflective clothing, or do your training during your lunch break instead. Autumn is a particularly pleasurable season, what with the colourful leaves and wonderful lighting conditions.
"Go with the weather". Daylight is not the only challenge during the autumn and winter months. You can be faced with cold, wet, slippery, and even snowy conditions. Constantly adapt your training and be more on guard to ensure you stay healthy during this time.
Be open to training alternatives. Be it the treadmill, bike roller, or swimming in an indoor pool. Or as soon as the conditions allow, you can of course go cross-country skiing, a sport that works the entire body and will take you to a higher level in your main sport.
Treat yourself to a sports break of 3-4 weeks after the long season in autumn or early winter with a clear conscience. Recharge your batteries, bring your hormone levels back into balance and let the passive structures of your body recover before you set your sights on new goals. If you can't do without your sport, you don't need to reduce your training workload to zero. However, avoid exhaustive and intensive training units, choose new forms of movement, and above all, do them according to your mood.
This may be of interest for you too